Angels will cost Mike Trout his fourth MVP award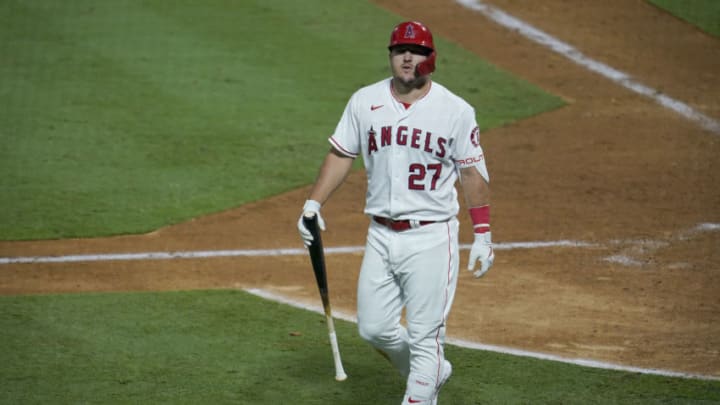 Mike Trout, Los Angeles Angels (Photo by John McCoy/Getty Images) /
Mike Trout, Los Angeles Angels (Photo by John McCoy/Getty Images) /
Why Mike Trout won't win the American League MVP in 2020
Needless to say, the 60-game schedule has not done much to separate the field of MVP contenders. There are plenty of players that can turn a hot final week-plus of the season into either pulling away or adding their names to the list of potential picks.
While that means that Mike Trout is among the contenders and could summon all the dad strength for one final push, it also means that the final surge may mean little to voters.
With voting subjective to both new school and old school voters among the BBWAA members, the fact is that a tight field works against Mike Trout's chances of claiming his fourth MVP award. When statistics don't separate the field, there is only one thing that has been a common thread among voters, and most specifically those that aren't as metric-orientated.
Winning is a big piece of the puzzle.
While the MVP is an individual award, voters have shown a propensity for awarding bonus points to those that play on winning teams. There are obvious exceptions to that rule (see Jacob DeGrom), but in those cases, there was one player that stood heads above the rest of the field. In a year where one player doesn't lap the field, winning will be weighted heavier in favor of those that are one of the lucky few.
Unfortunately, for Mike Trout and the Angels, wins have been few and far between in 2020, through no fault of his own.
At this stage in the season, Trout's best chances are if he goes on an absolute tear to close the year. Even then he needs to hope for Anderson and Abreu to split the votes and for LeMahieu or Bieber to slip.
That may be a lot to ask in such a short window.