Way-Too-Early LA Angels Roster Prediction: Blockbuster Edition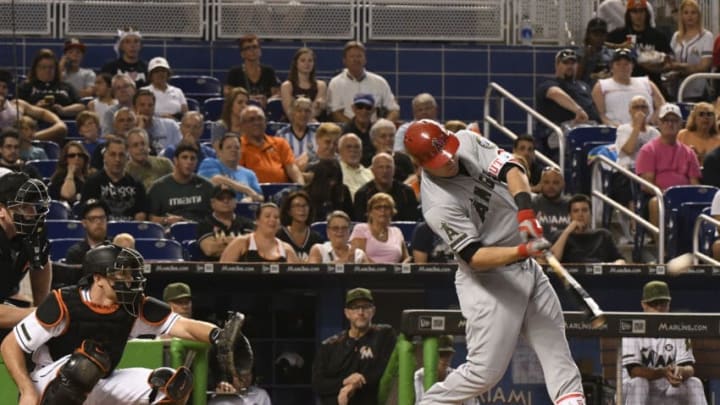 MIAMI, FL - MAY 27: Mike Trout /
MIAMI, FL – MAY 27: Mike Trout /
The LA Angels have a lot of things riding on the upcoming 2019 season. Mike Trout's free agency is looming, Brad Ausmus is out to prove doubters wrong, and Billy Eppler is out to prove his process worked. So why not go all in this offseason?
More from Halo Hangout
More than likely, the LA Angels will stick to their usual offseason routine this winter. They'll make some value signings, hand out minor league contracts like candy on Halloween, and hope that one of their plethora of low-risk deals ends up being the next Blake Parker or Martin Maldonado.
But that's not fun, is it?
In the first part of this series, we looked at what the Angels' Opening Day roster could look like if they continue utilizing their "moneyball" approach to the offseason. Now, Eppler and Co. have convinced Arte Moreno to spend a little money. In the "moneyball" edition of this series, we disallowed trades. Now, we are going to be dealing left and right, trying to perfect this roster as we build a super team rivaling the Boston Red Sox and Yankees.
While the idea of this is already unrealistic considering the Halos situation, signings and trades will be as realistic as possible. In other words, the Angels do not have the money to sign a Manny Machado or Bryce Harper for $300 million.