LA Angels: Happy Thanksgiving To All Angels Fans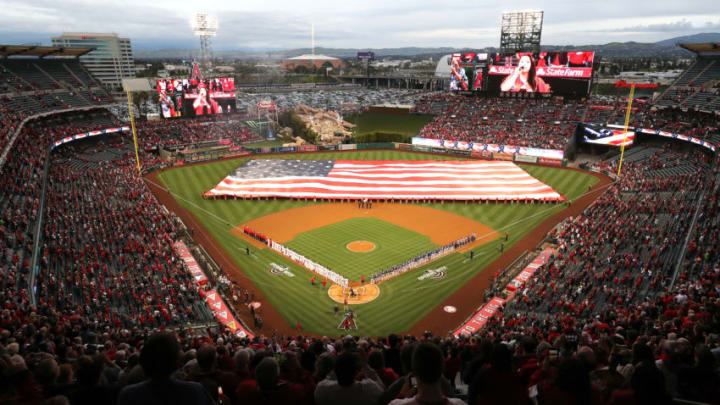 Los Angeles Angels, (Photo by Sean M. Haffey/Getty Images) /
A very happy Thanksgiving to all every LA Angels fans out there and this is just a thoughtful piece to the organization, staff, and players. As I am passionate about baseball in general, the Angels will forever be my favorite organization.
A huge thank you to the LA Angels for turning me into a passionate fan and making me care about the organization and hoping for much success throughout the years.
A team that is only an hour drive which makes it convenient for frequent visit to the stadium, which happens to be the first stadium I had been too.
More from Halo Hangout
Thank you for giving the fans the opportunity to watch some of the best players to play the game, while I wasn't fortunate enough to see the likes of Angel greats such as Nolan Ryan, Rod Carew, and Tim Salmon just to name a few. I am very fortunate to see the likes of John Lackey, Mike Napoli, Dan Haren, Albert Pujols, Kole Calhoun, and my favorite Angels player and a fan favorite, Mike Trout.
I was able to enjoy Tyler Skaggs, before he passed away tragically, and it was a joy to see him go out and have fun with the other players from afar, while at the same time competing and giving it his all.
Thank you for giving me a manager that I watched and would root for in Mike Scioscia for all those years, for a long time I didn't know of any other manager for the Angels and he was someone who always seemed determined to win.
He was able to get the organization its first and only World Series championship, while I wasn't able to enjoy the thrill of watching them win it all because I was too young, it does feel good to know my favorite team has won at least one while also being able to go through old footage of watching them win it and seeing interviews of what it was like when they won it.
Thank you for making wonderful opportunities to meet players as I had the fortunate opportunity to meet two great players in Hector Santiago and Matt Shoemaker during Spring Training.
I wish nothing but success for this franchise and their players as it appears that we will be going into the offseason with the hopes of acquiring starting pitching and competing yet again for the World Series.
Finally, I would like to thank the this website for giving me this wonderful opportunity to share and express my thoughts on an organization I have a passion for following.
I also want to thank the other contributors on this site as they have been great and it has been fun getting to talk to others that are just as passionate about the Angels as I am. I wish everyone a great and safe Thanksgiving and to all the Angels fans out there, let's hope they have something in store for us!