Angels: Three current players who could become Hall-of-Famers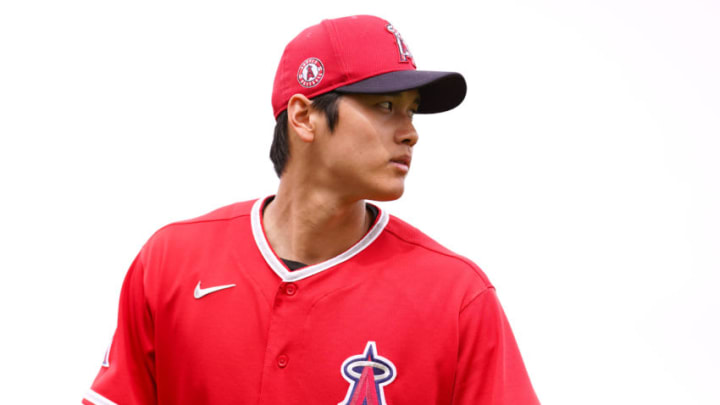 TEMPE, AZ - FEBRUARY 28: Shohei Ohtani of the Los Angeles Angels looks on during the spring training game against the Texas Rangers on February 28, 2020 in Tempe, Arizona. (Photo by Masterpress/Getty Images) /
Shohei Ohtani of the Los Angeles Angels. (Photo by Masterpress/Getty Images) /
Besides Mike Trout and Albert Pujols, who on the Los Angeles Angels roster could one day find their way to Cooperstown as a Hall-of-Famer?
This is an interesting exercise for the Angels roster because there are two candidates who are obvious Hall-of-Famers, and then there aren't many options to choose from.
Albert Pujols and Mike Trout represent two of the best players in baseball since the turn of the century; Pujols achieving the majority of his accolades in the early 2000s, while Trout has filled his trophy case over the past decade.
The last Angels player to reach Cooperstown was Vladimir Guerrero, who was inducted with 92.9 percent of the vote in 2018. While Guerrero spent a large portion of his career with the Expos, he entered the Hall wearing an Angels cap. A situation that is quite different than Pujols, even though he will end up playing nearly half of his career in Anaheim.
In thinking about who on the Angels roster could make the Hall-of-Fame, my mind immediately went to the new middle of the lineup, with recently acquired third baseman Anthony Rendon set to hit in front of two-way star Shohei Ohtani.
While I couldn't make the case for Rendon, his career too advanced to accumulate the necessary accomplishments to be considered for Cooperstown, an argument can be made for Ohtani, which is where we will start.