Angels: Three current players who could become Hall-of-Famers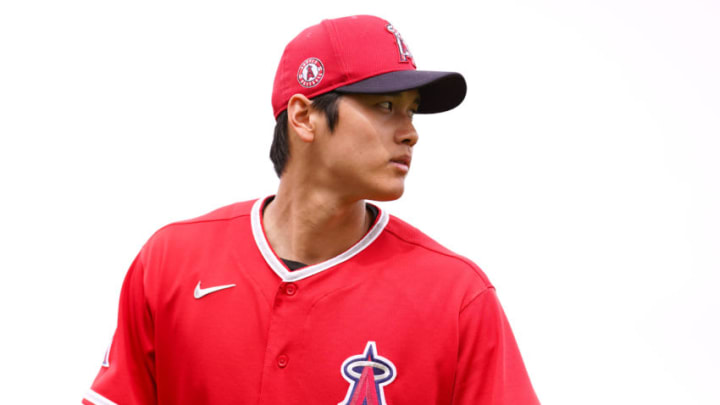 TEMPE, AZ - FEBRUARY 28: Shohei Ohtani of the Los Angeles Angels looks on during the spring training game against the Texas Rangers on February 28, 2020 in Tempe, Arizona. (Photo by Masterpress/Getty Images) /
Albert Pujols of the Los Angeles Angels looks on during a spring training game. (Photo by Masterpress/Getty Images) /
Albert Pujols
The Angels are paying Albert Pujols for his Hall-of-Fame resume. It's too bad they didn't get to enjoy the full fruits of his labor. The first baseman has accomplished everything there is to accomplish over his 19-year career, doing most of his damage with the St. Louis Cardinals. It's not a matter of "if" he will become a Hall-of-Famer, but when.
Before arriving in Anaheim, Pujols won three MVP Awards, six Silver Slugger Awards, two Gold Gloves, and an NLCS MVP en route to one of his two World Series championships.
When all is said and done, Pujols will have played nearly as many seasons in Anaheim (ten) as he did in St. Lous (eleven), but his true Hall-of-Fame credentials were earned playing in the Midwest. That said, Pujols tenure with the Angels can't be ignored, no matter how disappointed some Halos fans might be in his performance.
When highlights are played in Cooperstown of Pujols' career, there will still be plenty with him wearing Angels red. The first baseman has used his longevity to sprinkle the Angels' franchise top ten lists. His 211 home runs ranks fifth most by an Angel. He has accumulated the ninth most hits in franchise history, and the fifth most runs batted in.
You can't talk about current Hall-of-Fame players without mentioning Pujols.