4 Angels players who need to step up before it's too late
The Angels are in a decent spot, but have four players that need to play better for them to remain in postseason contention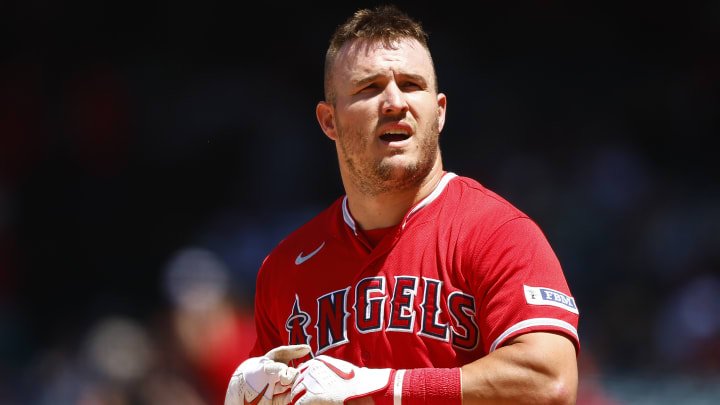 Chicago White Sox v Los Angeles Angels / Ronald Martinez/GettyImages
As we're in the month of July, the Los Angeles Angels are right in the thick of the postseason race. The division is a long shot as they trail the first-place Rangers by seven games, but they're just two games back of the third Wild Card spot making it virtually impossible that they sell barring an epic collapse in the next couple of weeks.
With the Angels trying to make the postseason for the first time since 2014, we've seen some players start to step up. Reid Detmers has turned his season around following a brutal start with a string of excellent starts. Even Tyler Anderson has started to pitch a bit better. Shohei Ohtani, of course, has been otherworldly.
This Angels roster is talented but hasn't clicked like we had hoped it would. Injuries have hurt, but several players have underperformed, particularly of late. Here're some players who really need to step up if this team wants to get back to playing meaningful October baseball.
1) Mike Trout needs to be closer to the Mike Trout we all know and love
I'm not going to say there's no way he'll ever be the best player in baseball again, but Mike Trout has to be a whole lot better than he has been. Trout has had a solid season if you're talking about a regular player, but Mike Trout isn't just some Average Joe. The future Hall of Famer is enduring his worst full season in the majors.
Through 79 games, Trout has slashed .260/.367/.486 with 17 home runs and 42 RBI. He has an .853 OPS and a 133 OPS+. Both of these figures are really solid if you're talking about a regular player, but they're career lows by a wide margin for Trout who has a career OPS of .994 and a career OPS+ of 174.
It feels like every time Trout starts to break out, he has a couple games with multiple strikeouts and no hits. Trout had four hits in his final seven at-bats in Kansas City including a couple of home runs, but then he went hitless in seven at-bats with three strikeouts at home against the Dodgers. Trout then had four hits in his next seven at-bats only to respond with one hit in his next nine.
Has Trout been a good hitter? Of course. Has Trout been close to the Trout we're accustomed to seeing? Nope. Expectations might be high, but when you have the resume Trout has, those expectations are reasonable. This team needs him to be a superstar for them to win down the stretch.