4 Angels players who need to step up before it's too late
The Angels are in a decent spot, but have four players that need to play better for them to remain in postseason contention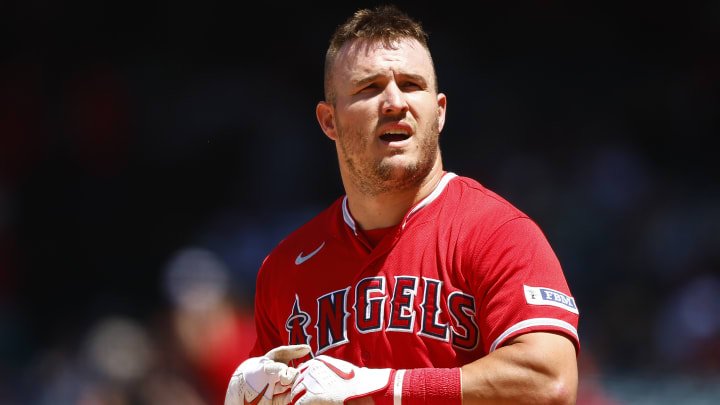 Chicago White Sox v Los Angeles Angels / Ronald Martinez/GettyImages
2) Anthony Rendon has to stay on the field and produce when he plays
The last injury might not have been his fault, but stints on the Injured List have become way too common for Anthony Rendon who has played in just 197 of a possible 397 games as an Angel. That's under 50% for those keeping score at home.
When Rendon has been on the field, he hasn't been close to the MVP type of player he was with the Nationals. He was the best player on a team that won the World Series. Imagine that.
This season has been no different, as Rendon has slashed .243/.360/.329 with two home runs and 22 RBI. Rendon has drawn a good amount of walks and has been a clutch hitter with men in scoring position, but his power has virtually disappeared and his defense has taken a step back as well.
Even last night when Rendon hit a home run in his second game back off the Injured List he made a crucial throwing error that led to an Arizona run. The Angels lost by two, but who knows how the game would've turned out if Rendon didn't make another poor sidearm throw.
It's time for Angels fans to see this guy play two or three months in a row and just rack up numbers. This is a guy who led the league with 126 RBI in 2019. While he won't get to that number, we all know what he's capable of. Rendon simply has to show it.