Angels: Three current players who could become Hall-of-Famers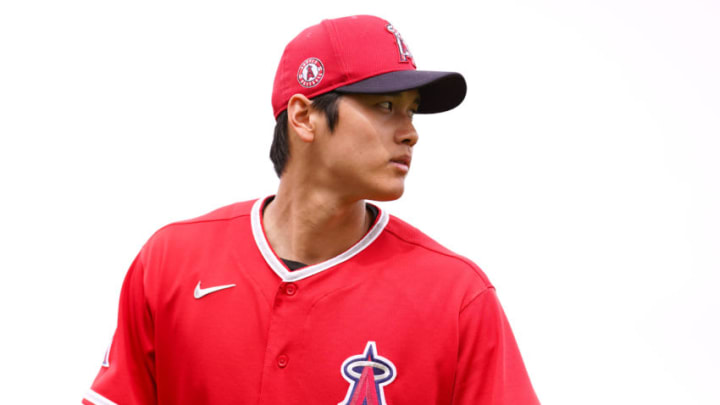 TEMPE, AZ - FEBRUARY 28: Shohei Ohtani of the Los Angeles Angels looks on during the spring training game against the Texas Rangers on February 28, 2020 in Tempe, Arizona. (Photo by Masterpress/Getty Images) /
Shohei Ohtani in a reflective pose. (Photo by Masterpress/Getty Images) /
Shohei Ohtani
Arriving from Japan in 2018, Shohei Ohtani presents a unique case in modern baseball as a player with the potential to dominate at both hitting and pitching. We have not seen a player like that since Babe Ruth. If Ohtani can live up to his potential in the Majors, the 25-year-old has a chance to reach legendary status.
Ohtani won the Rookie of the Year Award in 2018, batting .285/.361/.564 while smacking 22 home runs and stealing 10 bases. He also dominated on the mound with a 3.31 ERA over ten starts, striking out 63 batters in just 51.2 innings of work. His season ultimately cut short by injury, the corresponding surgery preventing him from pitching again until sometime in 2020.
To say Ohtani is likely to become a Hall-of-Famer is a stretch. While he has excited fans across the globe, he still has a lot of work to do, stats to compile, and major awards to win before he can be truly considered as a Cooperstown candidate.
But at 25-years-old, he has plenty of time to build on his resume. And if he can prove dominant at two positions, even if he falls short of Hall-of-Fame worthiness at one, it's possible he could be judged on the entirety of his body of work in becoming a Hall-of-Fame candidate by the end of his career.