LA Angels: Why the Halos are better without Jake Odorizzi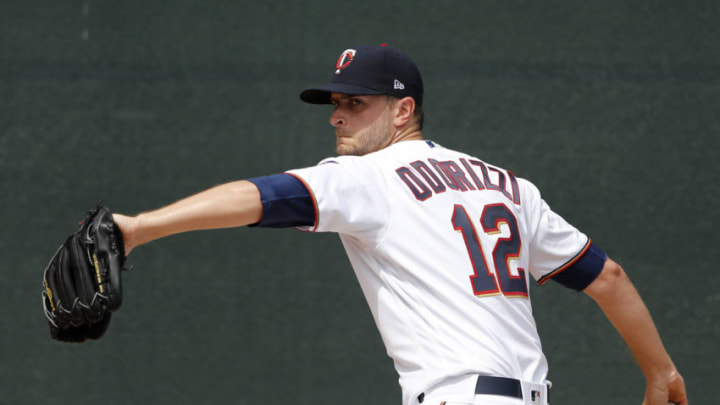 Jake Odorizzi, Los Angeles Angels (Photo by Michael Reaves/Getty Images) /
Jake Odorizzi, Los Angeles Angels (Photo by Hannah Foslien/Getty Images) /
The Angels can officially cross Jake Odorizzi off their list of potential additions before the regular season. Odorizzi and the Astros reportedly agreed to a two-year deal with a one-year option on Saturday.
Financial details in the contract have not been released, but MLB Insider Jon Heyman believes the right-hander has a chance to earn over $30 million with incentives over the first two seasons.
The Halos were one of the teams said to be 'in the mix' for Odorizzi throughout the offseason, and now they can finally pull their names out of the hat. Would he really have been worth the signing?
Odorizzi has shown flashes of high-level performance, but he hasn't exactly been consistent or dominant for an entire 162-game season. In his nine-year career, Odorizzi has been an All-Star just once and has not reached 200 innings.
Jake Odorizzi Last 5 Seasons:
2016: (33 starts) (10-6, 3.69 ERA) 187.2 IP 1.194 WHIP
2017: (28 starts) (10-8, 4.14 ERA) 143.1 IP 1.242 WHIP
2018: (32 starts) (7-10, 4.49 ERA) 164.1 IP 1.345 WHIP
2019: (30 starts) (15-7, 3.51 ERA) 159 IP 1.208 WHIP (All-Star)
2020: (4 starts) (0-1, 6.59 ERA) 13.2 IP 1.390 WHIP
A blister on his finger and comeback line drive off his chest limited Odorizzi to just four regular-season starts last summer.
Was it in the best interest for the Angels to pass on signing Jake Odorizzi?
It makes sense for the Astros to jump on Odorizzi. Houston just lost Framber Valdez, potentially for the entire season, with a broken finger.
Based Heyman's report, it looks like Odorizzi will make somewhere in the neighborhood of $12-$14 million each of the next two years. The Angels currently have ~$18.8 million left on their 2021 payroll before hitting the luxury tax penalty. Just how close to that figure owner Arte Moreno wants to get remains to be seen. Given all the one-year deals currently on the books, the Halos will have a lot of financially flexibility next season.
The departures of players currently under contract for one more season will also lead to big-league development for other arms on the roster.