Ranking the 5 AL West center fielders entering the 2023 season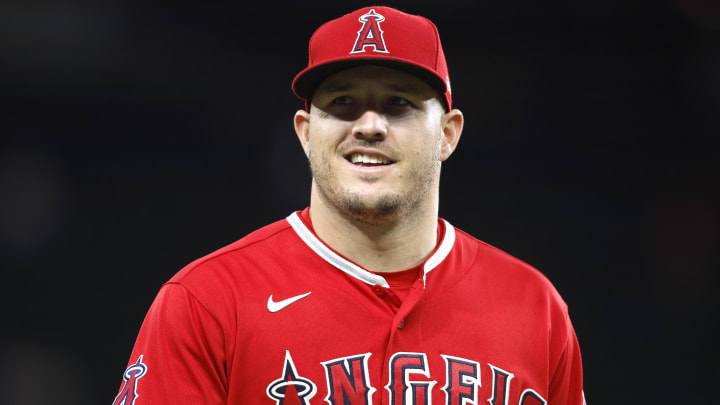 Sep 20, 2022; Arlington, Texas, USA; Los Angeles Angels center fielder Mike Trout (27) walks off / Tim Heitman-USA TODAY Sports
The Los Angeles Angels have been fortunate to have Mike Trout roaming around in center field for the last 12 seasons and he'll continue to be there for a while.
We all know how great Trout is but is he still the best center fielder in the division? There is one rising star everyone's very excited about. Let's rank the five center fielders in the AL West.
5) Esteury Ruiz - Oakland Athletics
The Oakland Athletics made maybe the most confusing trade of the offseason when they sent Sean Murphy to the Braves in a three-team deal involving the Brewers. It's confusing because the Braves got the best player in Murphy, but the Brewers got the second-best player in William Contreras! Oakland gave up the best player in the deal and couldn't even get the second-best player back. The headliner in the deal was Esteury Ruiz who we can all wonder why Oakland was so fixated on him.
Ruiz appeared in 14 games this past season for the Padres and was a part of the Josh Hader trade that sent Hader to San Diego. He then played in three games for Milwaukee at the end of the season and went hitless in nine plate appearances. He has six hits in 35 at-bats overall.
Ruiz is a versatile player who provides great speed and solid defense but the bat isn't anything special. Oakland acquired a different speedster who could play a good center field but couldn't hit in Christian Pache in the Matt Olson trade and that didn't work out at all. Maybe Ruiz can hit but I'm going to have to see it to believe it.