Angels will cost Mike Trout his fourth MVP award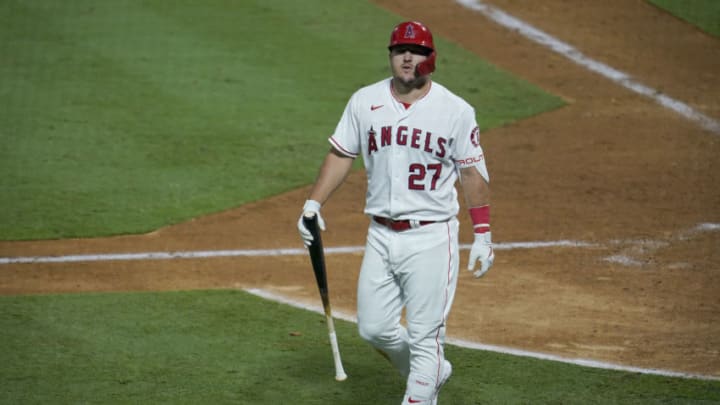 Mike Trout, Los Angeles Angels (Photo by John McCoy/Getty Images) /
Mike Trout, Los Angeles Angels (Photo by Michael Zagaris/Oakland Athletics/Getty Images) /
Despite being one of the top players in the league in 2020, the Angels' Mike Trout is on the outside looking in on the MVP hunt.
Entering the 2020 season, Mike Trout was the defending American League MVP and had captured the honor three times during his first eight full seasons. With the addition of Anthony Rendon behind him in the Angels lineup, it seemed to be an almost shoo-in that Trout would be a favorite for the award again this season.
Well, not so fast.
For his part, Trout has done what he can to be his name into the hat for consideration. He's slashing .295/.400/.630 with a wRC+ of 170, a wOBA of .419, and a 2.4 fWAR, along with the more traditional stats of 16 home runs and 42 RBI in 46 games played. Despite the shortened year, Trout has again been among baseball's brightest stars, putting himself in a position to be only the second player ever to claim four or more MVP awards (Bonds – 7).
While not his normal greatness, Trout's performance in 2020 still ranks favorably amongst his MVP seasons. He's on par with all the major markers that have set his career years apart from the field in the past.
However, the issue here is that the 60-game schedule hasn't created the normal spread of the field that you see in a full season. Trout's normal greatness is now paired with numerous other contenders that have parlayed their fantastic runs in 2020, some through consistency and others through massive hot streaks.
With all that in mind, let's take a look at the MVP race and Mike Trout's place in it.