4 Angels players who need to step up before it's too late
The Angels are in a decent spot, but have four players that need to play better for them to remain in postseason contention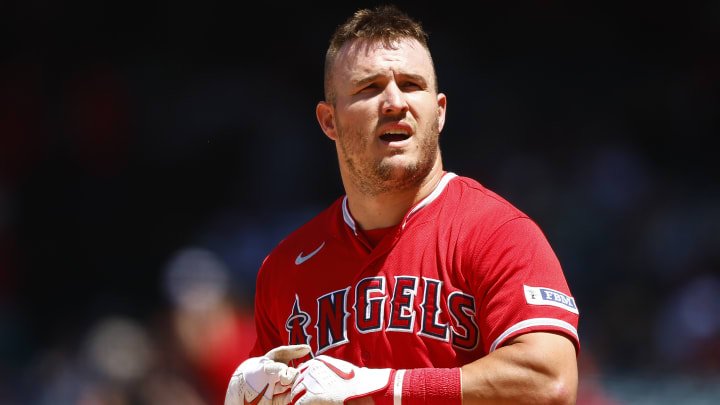 Chicago White Sox v Los Angeles Angels / Ronald Martinez/GettyImages
3) Patrick Sandoval has to take the step forward the other LA Angels starters have taken
Angels starting pitchers have actually been very solid of late. Shohei Ohtani is starting to get into a groove, Reid Detmers has really stepped up, Griffin Canning has been great despite the Grand Slam in his last start, and even Tyler Anderson has been a bit better. The one guy who has yet to show improvement is Patrick Sandoval.
Four of Sandoval's five starts in the month of June were subpar to awful. He had an ERA of 7.11 in June and the Angels went 1-4 in his starts. They've gone just 5-10 in his starts this season which is not what you want from the guy who was expected to be the number two in the rotation behind Ohtani.
It feels like whenever something goes wrong for Sandy he falls apart. Opponents string hits together, and his loss of composure opens himself up to the big inning.
He had a 4-1 lead his last time out and gave it all up instantly. Sandoval allowed a six-run third to turn what was a 4-1 game into a 7-4 deficit. While Sandoval got through the next two scoreless, five innings with seven earned runs is not what you want to see. He even got some help from Mike Trout with a home run-saving catch.
Sandoval has a 4.57 ERA through 15 starts this season. For a guy who had an ERA below 3.00 last season, that's unacceptable. We know the talent is there, it's on him to execute.